Written by: Joseph Koh (Photos by: Ronald Lim)
The final one
I still vividly remember the moments before SELAH was released to the public. A few of us had huddled around an iMac, nervously uploading the last-grasp images that we had taken minutes ago and trawling through the four articles that were about to be published. We bit our lips, hoping that there were no fatal errors that would spell our immediate demise.
In retrospect, we were in over our heads with this project. This quartet of personal narratives didn't even have a proper URL (exemplified by this story) and we hadn't thought of setting up a Google Analytics account to track our readership. Each article was written from personal experience, hence as we pushed ahead, it demanded more and more of us to craft sincere and insightful narratives; it often felt like we were digging deep, needing to draw upon a parched well.
Created by my best friends and I, the only things certain from the onset was our desire to serve the body of Christ with our (half-baked) gifts and a holy dissatisfaction that Singaporean faith stories for the next generation were nowhere to be found.
In 2013, there wasn't a Christian magazine that sought to elucidate the stirring stories of how locals navigated our faith through the entanglements of life, culture, and adulting. We were done looking to American-centric resources for guidance, and hoped to change it with our five loaves and two fish.
In spite of our failings, somehow God blessed it. If you had predicted that SELAH would have lasted for 6 years back when we had first started, I wouldn't have believed you.
The local publishing landscape, amorphous like the rise and fall of social media platforms, has evolved drastically since then. The list of Singapore-centric faith publications has burgeoned: Kallos, Thir.st, Salt & Light, Alesce, YMI, and more. Therefore, the SELAH team is heartened that as we close the shutters of our magazine, we're leaving the space infinitely better than what it was back in the day.
Through the life-changing (and -sapping) years of helming SELAH, I'd like to share my biggest takeaways from this incredible journey, in hopes of inspiring you to start your own movement:
When you're a forerunner, expect adversity
Even before we went live, we had already trudged through multiple occasions where we considered throwing in the towel. It wasn't easy lifting the project off the ground, especially in galvanising a sizeable team around a proposition that could very well flop. It was especially tough because there were no proper antecedents for us to look up to — the path ahead hadn't been paved for the journey we were about to embark upon.
Many pioneers of their respective fields have told us that the starting few years is always the hardest part, particularly when facing the common skeptic and in growing your audience base. When your foundation has yet to be established, it is likely that the devil would have constructed his own plans to shut it down.
However, if God has lit something in you to create something of your own, may you find the courage to push through the doubt, anxiety, and struggle. As you devote your project to Him, He will shine a light upon your course — an ember bright enough for you to take the next stride.
Till today, I remember a defining moment when one of us shared in the midst of our contemplation to quit, "Let's just bash through the forest with whatever tools we have. Let's take it one step at time and see where this path takes us." Look how far we've come.
The founding team
Always remember why you started
In our first year, we found our stride as we were filling a gap within the Christian media landscape, and with eyes laced with youthful optimism, we branched outside of the magazine fairly quickly — we created SELAH Sessions, a music YouTube series; we held our first worship night at CHIJMES; and co-created a youth sermon series at our home church. However, we soon began to realise that we had been caught up with the razzmatazz of starting something new and had lost sight of the fundamental reason why we started: to tell honest stories that mattered to us.
Given the success of the first worship night — we still have people sharing with us how that event was special for them — we wanted to do it again. Yet, when we sourced for suitable venues, we couldn't make any headway. There was no clear directive from God either, and there are organisations in our city who are surely better equipped for such an initiative. Upon reflection, God was pulling the reins, spurring us to dwell richly within our "space" — to focus on deepening our position rather biting off more than we can chew.
Locating and remembering the reason(s) why you started is so crucial because it shall be your anchor through trial and tempest, especially when the unanticipated surfaces. There were a couple of times where we had felt disconsolate because certain articles didn't gain as much traction as we had expected, in spite of us pouring our heart and soul into them. However, as we ruminated on SELAH's purpose, we re-learnt that we did not start with the 'numbers game' in mind; we simply wanted to share thoughtful stories that reveal God's heart for His children.
When you start well — accoutred with a cleareyed understanding of why you do what you do — it shall ever guide you into new horizons.
People are drawn to vulnerability
I'm currently a marketer at a global entertainment company, and every digital marketer will offer you the same advice for a social media campaign: (1) videos secure a higher engagement rate than stills and (2) keep your post copy brief because long ones are de-prioritised by Facebook. However, even though all our Facebook campaigns have broken these basic rules, they continually astound us with their engagement rates.
We've come to discover that we're all drawn to vulnerability. This ineffable concept is increasingly rare today because the world consistently exhorts us to put on our masks, as "weakness" should never find the light. With everything that we do, we need to run counter to the tide of impression management and performativity; we should be as real as we can muster in everything we create.
This is not to say that pursuing vulnerability is an effortless process. There have been so many times where I've struggled to click the "publish" button, because what I've written makes me feel "seen" in public — overly intimate, raw, and broken. At the same time, I've been continually encouraged by various people who have come up to me in person or written to me — even those of a different faith — of how my personal journey of finding beauty through the struggle has impacted them.
When Bong Joon Ho took home the Best Director statuette at the Oscars this year, he mentioned how this quote by Martin Scorsese has impacted his work: "The most personal is the most creative." I can't agree more.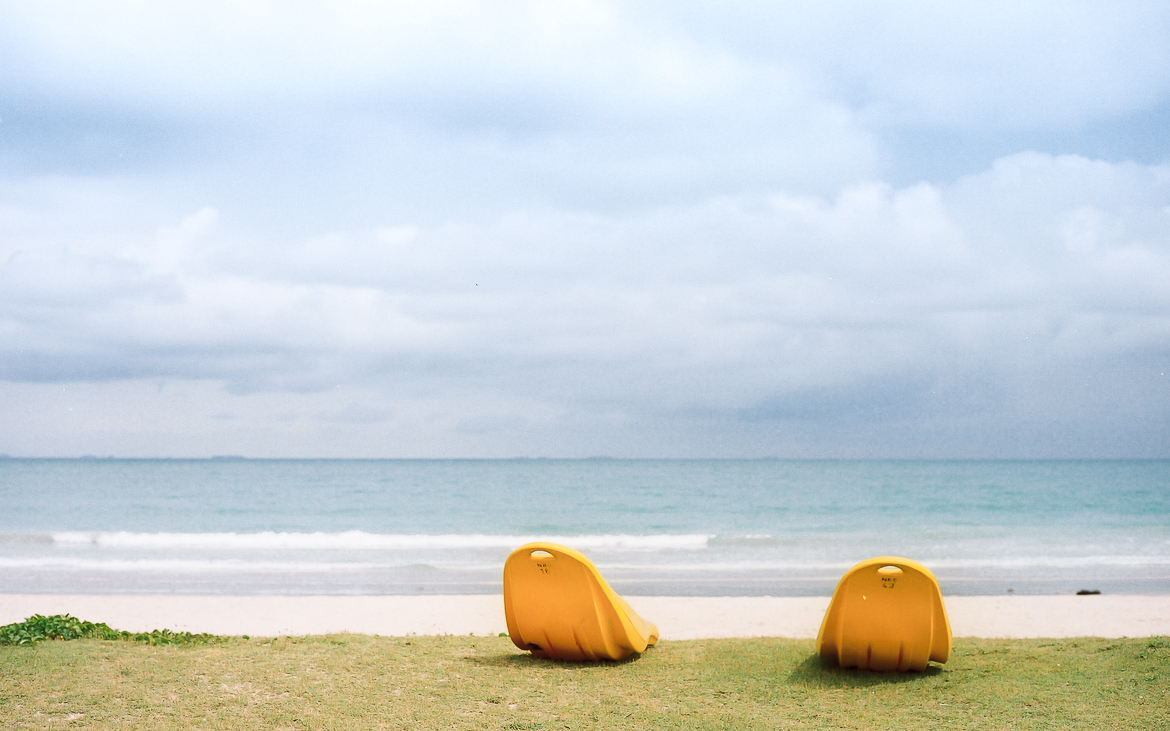 Explore how your community can make impact
SELAH would not be standing where it is today if not for community. I am truly nothing if not for my best friends. We started this creative venture because we felt that there was just more to life than merely chilling in cafés and chasing after life's luxuries. There must be a reason why God had corralled a motley crew of individuals; we had an inkling that we could pull together our gifts to serve His kingdom.
It was definitely easier said than done, as one of the most trying periods for the team was us transitioning from being friends to a slightly more formal working relationship and learning how to juggle both delicately. Yet, through collaboration, I've discovered a profound joy in serving as a team, and we all agree that our friendships have found a richness like never before. There have been countless times where we felt that being in SELAH helped build our friendship, rather than break it apart.
A chapter in Alabaster Co.'s guide to our faith and the creative life shares that "collaboration is a spiritual practice." While it is commonplace for artists to believe that working (and suffering) alone helps actualise their singular vision, let us look towards an ancient artform: our Trinitarian God — the Father, Son, and Holy Spirit — worked in ardent collaboration to create the world.
Even if you're an introvert or are pre-disposed to working in solitude, I encourage you to explore ways of partnering with like-minded comrades. If your social group has broached the possibility of engaging in something together, it's time to set your thoughts into motion.
SELAH shaped me, my worldview, and my faith in astonishing ways, and I'm constantly in awe that God would use a nobody like me to create a tiny dent within the local publishing landscape. As you open your heart and hands to Him today, I've no doubt that He'll do the same for you.
---