Navigating through fears and faith
Written by: Amanda Teo (Photos by: Kimberly Rachel Yang and Ronald Lim)
I got married in October last year, and ever since, my husband and I have been thrilled and blessed to journey life, hand-in-hand, with an "us against the world" mentality.
However, after my husband and I got married, the well-intended advice of "don't get pregnant too soon; enjoy your honeymoon period with your hubby" became the source of my fear of getting pregnant "too soon."
The common consensus among my friends was: wait for a whole year before planning to have a child, and having a child any earlier was rushing into it. After all, we have decades before us, why the urgency?
Just four months after our wedding day, I somehow felt like I could be pregnant, even though we were not planning to be yet. Before any form of excitement could kick in, worry and dread had found themselves comfortably tucked into the corners of my heart. "What if I'm really pregnant? Am I ready? My lifestyle, future, body…everything is going to change, forever."
As this thought sank in, a deep frown spontaneously embedded itself between my brows; I felt that being impregnated was almost a taboo at such an early point in marriage, and the bitter taste of those worries lurked at the back of my throat.
We took a test — negative.
I wasn't pregnant, and as much as I felt a tinge of sadness, I also sighed in relief. I found guilt welling up within me as I questioned my heart for the lack of excitement for a child. How selfish was I to think that bearing a child would be more of a burden than a blessing? Shouldn't the thought of getting pregnant be a cause for joy instead of sorrow?
At the same time, was I ready for motherhood, which meant sacrificing my freedom for the rest of my life? Every thought felt too daunting; I could not bear to even start processing them.
However, something broke within me that week as I cried out to God, "I want to be able to fully celebrate with my whole heart when I do find out that I'm pregnant one day. I don't want to ever frown upon a positive pregnancy test, or have a single tinge of worry for the future. Would You ready and change my heart to wait and rejoice in the gift of a child?"
As I surrendered my fears and worries, I felt the Lord surfacing two main issues that I had to deal with.
The Sin of Self-Centredness
It wasn't that I did not want a child. In fact, I've always loved children and held hopes to start a family young. But as soon as I got married and tasted the sweetness of life alone with my hubby, selfishness got the better of me and frivolous fears became my focus when it came to pregnancy — lesser couple time, (unattractive) changes in my physical appearance, increased financial commitments, and the list went on.
The truth is: there is much wisdom in family planning, and I strongly believe that every couple should make right decisions with Godly counsel. But for myself, I knew that my heart was in the wrong place.
I was unwilling to embrace the change in a potential transition, and chose to take matters into my own hands rather than surrender my family planning into the Lord's guidance. I had refused to quieten my heart before the Father and to seek His heart for my family, because I had chosen to hold tightly onto my fears and worries. The Lord was dealing with my heart condition, and uprooting that sin of self-centredness.
The Promise of this Privilege
On the evening that my husband asked me to be his girlfriend, I felt the Lord whispering to my heart that my womb will be blessed to carry His children. I heard it distinctively as we stared into the night sky that evening. Yet, I'd often question it when the thought of starting a family came to mind.
What if I can't carry the baby to full-term? What if there are complications? What if I can't even conceive at all? I'd allowed these doubts to fester over the many months and years, that by the date of my wedding, the fruit of unbelief had been borne in my heart.
As I chose to walk this path of surrendering my doubts and fears of pregnancy, I found myself entertaining these awful questions once again on a particular rainy evening. Before I could fall too deep into the pit of unbelief, I felt the Holy Spirit reprimanding my heart, "Do not curse what God has blessed."
Psalm 127:3 came to mind: "Children are a heritage from the Lord, offspring a reward from him." His words rung in my head like a blaring alarm. It is true — who am I to call my womb cursed when the Lord has promised me the privilege of pregnancy? I had to choose to hold onto His promise, and let go of my doubts.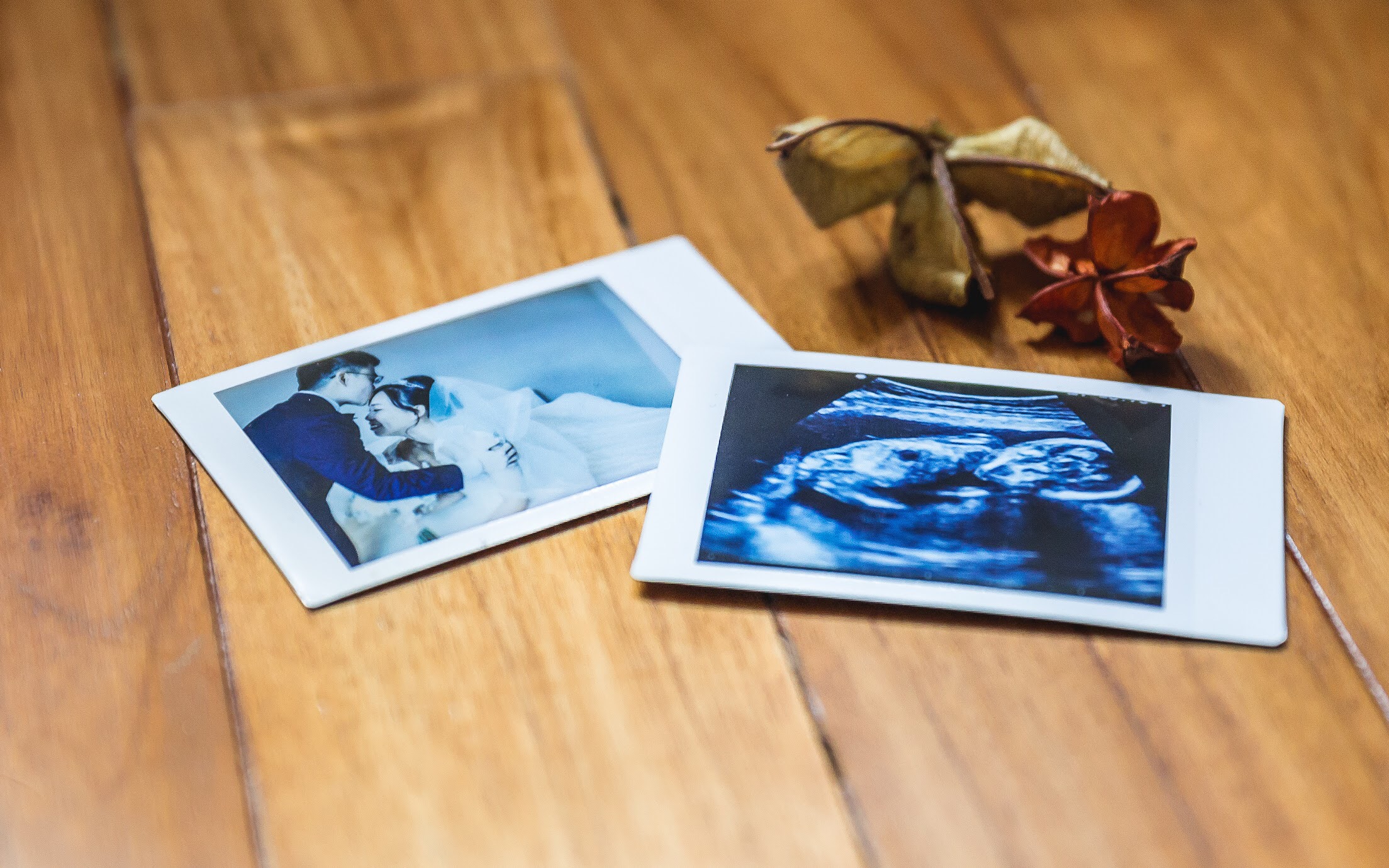 It didn't take long for God to carry me through this season of searching and trying my heart. I soon found myself anticipating the promise of my womb. I shared my journey in the Lord with my husband, and as we committed our family planning to the Lord in prayer, we felt ready to try having a child. Well, what can I say, God was so ready to work on His promised word, and He very quickly blessed us with a child!
It was in May this year, six months after our wedding, when my husband and I decided to take the pregnancy test again. This time round, our hearts were held in joyful anticipation as we waited for the results. The two blue lines on the stick were the most beautiful blue lines I had ever seen in my life. We burst out in joy and laughter, and held onto each other before pulling away to look down at what was a little tiny bean of a baby beneath my skin.
As I chose to embrace the transition from marriage to motherhood with a surrendered heart, God answered my prayer and brought me to a place of complete freedom and joy in celebrating the conception of this baby. Today, we await the arrival of little baby Tan!
If you find yourself at the transition of marriage and the question of starting a family comes to mind, may I urge you to pause and allow your heart to be quiet and surrendered before the Lord. He knows best, and we can trust in the timing of His blessings.
---