Interview with Elijah Choi
Written by: Joseph Koh (Photo Credits: Elijah Choi)
Prayer and intercession are often perceived as laborious activities, akin to climbing a mountain that requires our all. Riddled with silence and waiting, they are seen as requirements to Christian living rather than an enjoyable endeavour.
This may come as a surprise, but Elijah Choi, a section leader at the International House of Prayer Kansas City (IHOPKC), had felt the exact same way before. In an interview with SELAH, he shares his journey on growing to love prayer and intercession, and illuminates how the Word of God is instrumental to achieving this. He also bares his heart for Singapore as a nation.
Could you share with us more about your involvement with IHOPKC?
My primary role at IHOPKC is to oversee a section within the Prayer Room, whereby I'm the point person for the room within a specific time frame, and the pastor for three worship teams within the section. I also teach at IHOPKC's university.
Lastly, I'm part of the team that runs Mike Bickle's (Director, IHOPKC) messaging platform, which includes his social media platforms and website. We are in the midst of creating a brand-new website, making short films, and more.
You moved to Kansas City from South Korea a decade ago. Could you share with me your journey of making this transition?
I grew up in a praying church. My father spent 8 hours praying daily, and I have vivid memories of walking into my parents' room only to witness my father or mother, on their knees, fervently interceding and worshipping in their secret place.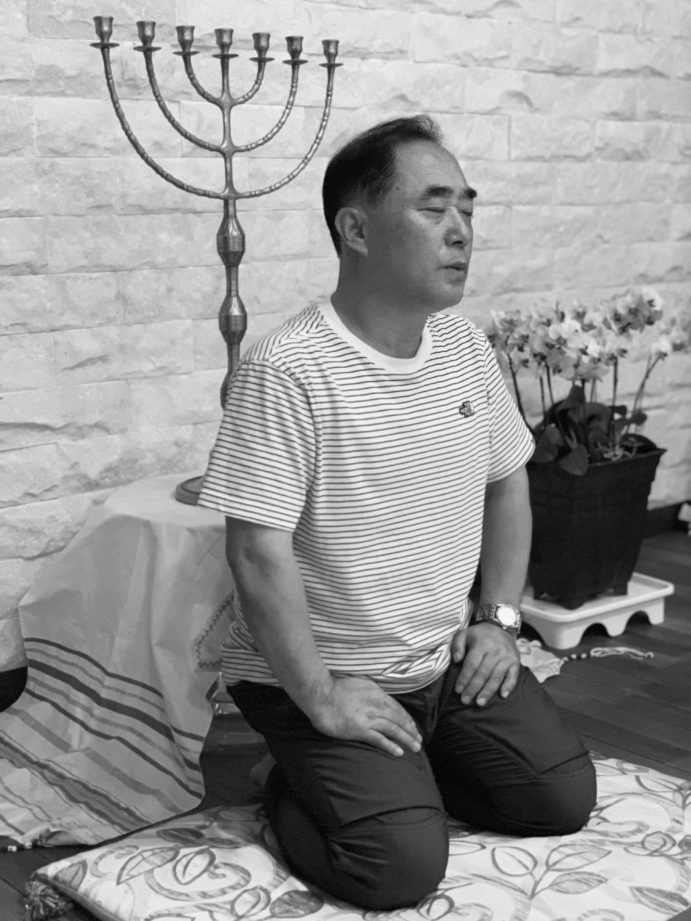 However, even with this extraordinary family background, I had zero interest in staying or serving in the house of prayer. I felt that the house of prayer was primarily for singers and musicians, and I had dreamt of travelling the world to preach the gospel and drink coffee.
In October 2015, my heart posture began to shift when I first heard Mike Bickle preach a message (from Psalm 132) titled, "The Vow That Changed History." Psalm 132 describes David's vow concerning the house of prayer, in which his life vision was to fulfill the dream of God's heart in his generation. He had a higher priority than building his own house; he was gripped with something bigger than his personal gain and promotion.
Frankly speaking, when I first heard this sermon, I didn't catch many details of the message. However, this phrase struck a chord within me: "Find out what God is doing in your generation, then throw yourself into it." I began to ask myself two questions: Is it true that God has a specific purpose for each generation? Is the House of Prayer movement part of that God-ordained purpose for my generation?
This is how my journey began. I needed to know what the Bible had to say about the house of prayer, not just man's opinion. If I were to give my life for this reality, I needed a biblical conviction, and not just a good abstract idea or temporary enthusiasm.
As a result, the concept of the "house of prayer" that was simply a "good idea" in my mind, has become an all-consuming fire of conviction (Jeremiah 20:9).
How did you gain such a deep conviction for intercession?
Since I was a child, I have witnessed from those around me that prayer is an indispensable part of life. My father taught me that man can't live without oxygen, much like a Christian without a life of prayer.
In terms of growing one's heart for intercession, I would suggest three simple steps (certainly it should not be limited to these three): studying the Bible; reading biographies and stories (I recommend Growing in Prayer by Mike Bickle); as well as creating a schedule and sticking to it.
Mike Bickle has shared on numerous occasions that one's prayer life will grow by seeing it more clearly and actually doing it — I believe it's that simple.
There is a pre-conceived notion among many people that night-and-day prayer is tedious and boring. What is the revelation or paradigm shift that needs to take place in order to change such a perspective?
I had the same pre-conceived notion, and that's why the house of prayer was so unattractive to me in the past. I wanted to have fun, and didn't want to live a tedious and boring life.
I first pursued intercession because it was the right thing to do, and not necessarily because I wanted to do it. However, things began to change when I first discovered the word "joy" in the passage of Isaiah 56:7 (ESV): "these I will bring to my holy mountain, and make them joyful in my house of prayer…"
I was born and raised in a country known for prayer more than any other country in the world. Korean prayer mountains are as famous as the Rockies in Colorado. Echoes of the praying saints in this small Asian Peninsula saturate each morning and evening. Loud, unified intercession cut through the concrete wall of church buildings and reverberate through the streets. The cry of mothers for the next generation resound in the playgrounds.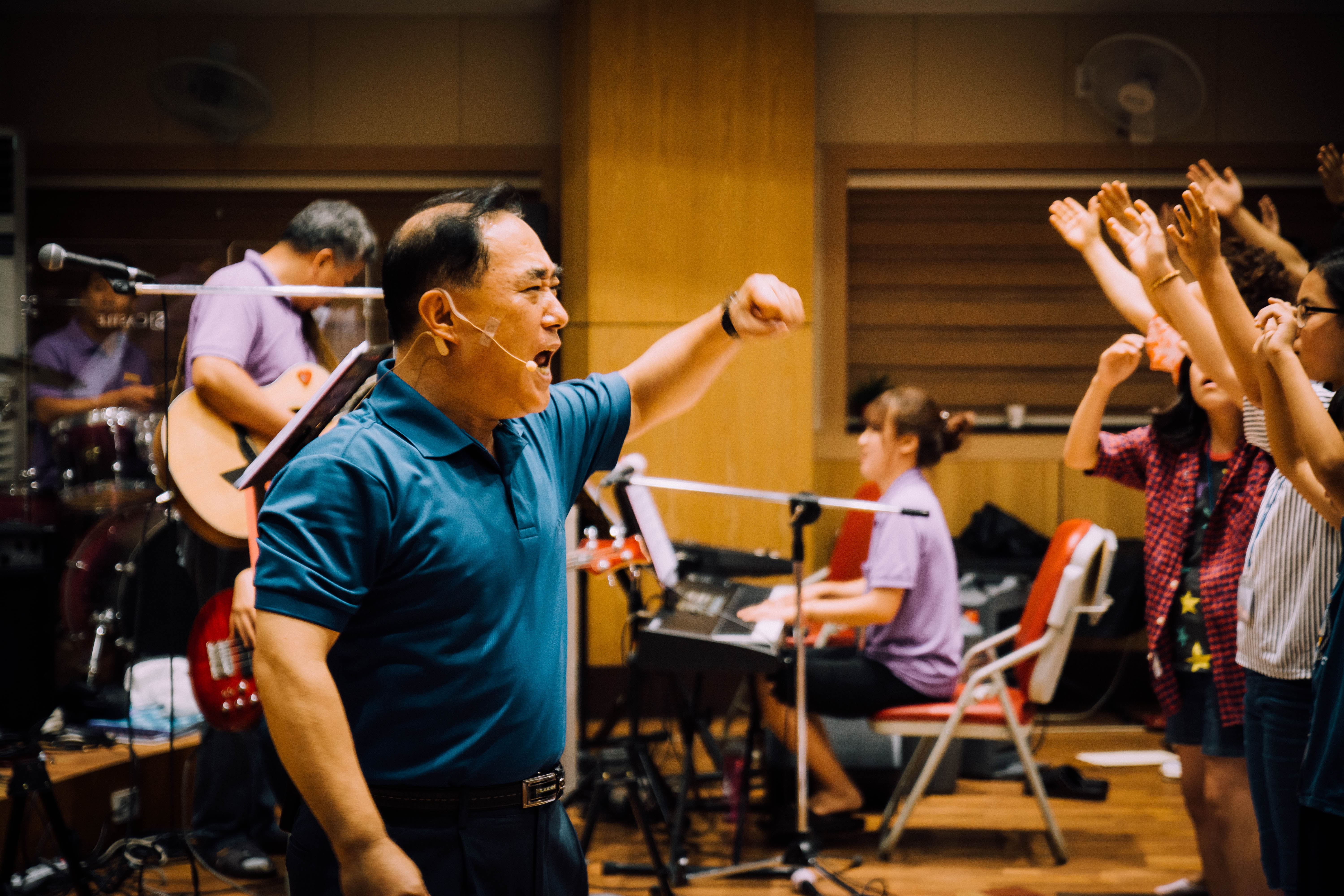 Yet, when I first discovered this word "joyful," I was perplexed and confounded by God's peculiar word choice. Prayer and joy were not compatible in my Korean-trained mind. In all the years of my prayer life, I had never gone to a prayer meeting to experience joy. Koreans don't expect joy — we want "fire" in our meetings.
In Isaiah 56, this is not joy in theory nor a duty-driven joy. It is an authentic, spirit-filled, all-consuming, exploding joy. It is a taste-and-see joy. This was not Isaiah's idea, but God's definition of His House and He means it. I had to take this seriously, so the journey of searching the Scripture continued for almost two years.
Today, I have over 100 pages that details why the house of prayer is characterised by joy. In short, the house of prayer is a chamber where God and man become one another's belonging. He became our supreme treasure and we became his treasured possession. It is a two-fold reality of who God is to us and who we are to Him in light of Matthew 13:44 (ESV): "The kingdom of heaven is like treasure hidden in a field, which a man found and covered up. Then in his joy he goes and sells all that he has and buys that field."
Prayer is essentially a conversation with God who is our exceedingly great reward. And if the conversation is boring and tedious, then that implies the person you are talking to is boring. A boring prayer life is a symptom of the lack of knowledge of God.
Witnessing the glory and beauty of Jesus is an abstract concept for many. Could you shed light into this matter?
Paul talks about the "eyes of [the] heart" in Ephesians 1:18 and 2 Corinthians 4:4. Sight is often related to understanding. Beholding the glory and beauty of Jesus is therefore intricately woven to a daily habit and discipline of searching, studying, meditating, memorising, singing, and proclaiming scripture. It takes our spirit man to see, but the response required of us is to receive.
The Psalmist prays: "Blessed are you, O Lord; teach me your statutes! With my lips I declare all the rules of your mouth. In the way of your testimonies I delight as much as in all riches. I will meditate on your precepts and fix my eyes on your ways. I will delight in your statutes; I will not forget your word…Open my eyes, that I may behold wondrous things out of your law" (Psalm 119:12-18 ESV).
"Quiet Time" for many young people today is a passive exercise in which they expect God to download a revelation to them. Yet, the writer of Proverbs exhorts us to aggressively search for it like you would look for 10-million-dollar cheque hidden in your house: "If you seek it like silver and search for it as for hidden treasures, then you will understand the fear of the Lord and find the knowledge of God." Revelation is a hidden treasure given to those who hunger and thirst. You can't attain the knowledge of God on the run; we have to break the bad habit of reading the word like consuming fast food.
What has God placed on your heart for Singapore?
The Singapore Church is perhaps at a crossroads. While she has received much favour and has been promised much, the question of the hour is: Is she lovesick? This is the chief end of God's desire for the house of prayer in this nation. I'll also be expounding on this issue at the upcoming Burning Hearts Conference.
What do you hope to see take place in Singapore in the coming years?
I hope to see deep roots of endurance being established. There needs to be a lasting fruit for the Lord's great investment. There are many leaders who have spent too little time in the Bible and in prayer; instead, they have spent too much time on other things. God's promises are actually invitations that require our faithful and consistent response in the midst of the mundane. I feel that the Lord's invitation to Singapore is encapsulated in the following passage: "Consecrate yourselves, for tomorrow the Lord will do wonders among you" (Joshua 3:5 ESV).
Elijah will be speaking at the Burning Hearts Conference this year, which takes place from 18-20 July 2019 at Kum Yan Methodist Church. More details can be found here.
---