Written by: Amanda Teo (Photos by: Kimberly Rachel Yang)
A Photo Journal
My mornings are ever a mad rush. A flurry of dashing within my home to get ready for work: from bed to toilet, to wardrobe, to kitchen, then a mad sprint to catch the (always crowded) bus. The walkway from the bus interchange to the MRT is a race track, and the prize is a seat on the train, where I get to sit-and-sleep instead of stand-and-sulk.
Work tends to start on our daily commute, as the workload is demanding. Before we know it, we find ourselves at a dinner appointment, before heading back home for a mere 6-hour sleep.
The cycle repeats. Our minds continually racing from things to do in the office, at home, and with friends. Mentally drained and physically tired, we are left with little space to simply breathe or to even turn our eyes to the Father.
As we find ourselves consumed by the demands of our responsibilities, we can grow numb to the demands of our relationships. We forget that there is more to life than meeting deadlines and that our lives are like flowers quickly fading (1 Peter 1:24).
Do we always need to be in a hurry? Perhaps, we can choose to pace ourselves, slow down amid the madness, pause and pray, and enjoy the journey.
I remember watching a movie, entitled "About Time," where the main character, Tim, could time travel. He would travel back 24 hours after the end of each day, and relive the day to appreciate the moments which he had missed out on. At the end of the film, Tim realises that he would rather live each day once through, and appreciate the people he meets and all the details as if he was living that day for the second time.
Perhaps there's a lesson to be learnt here: to behold each day in the fullness of God's heart for those around us.
There is an urgency for the children of God to slow down in our personal pursuits, to create space in our day and hearts to be attentive to what the Holy Spirit is saying, and to act on it. There are people around us who are in need, people whom God would like us to love and reach out to.
The friend, bus driver, colleague, cashier, neighbour, busker — they are all within our reach to be loved by our Father, even if just for a few seconds.
To take two seconds to say "thank you" to a bus driver or "hello" to our office cleaner. Or maybe invest ten seconds in greeting our neighbours genuinely in the lift. If we would only pause and stop for someone every single day, to simply appreciate or acknowledge them. Maybe then there will be space in our hearts and minds, and strength to love the people around us as the Lord has called us to. It is the little acts of walking in step with the Spirit to extend God's love that has the potential to soften and draw people's hearts to Christ.
If I give all I possess to the poor and give over my body to hardship that I may boast, but do not have love, I gain nothing. (1 Corinthians 13:3)
But since you excel in everything — in faith, in speech, in knowledge, in complete earnestness and in the love we have kindled in you — see that you also excel in this grace of giving. (2 Corinthians 8:7)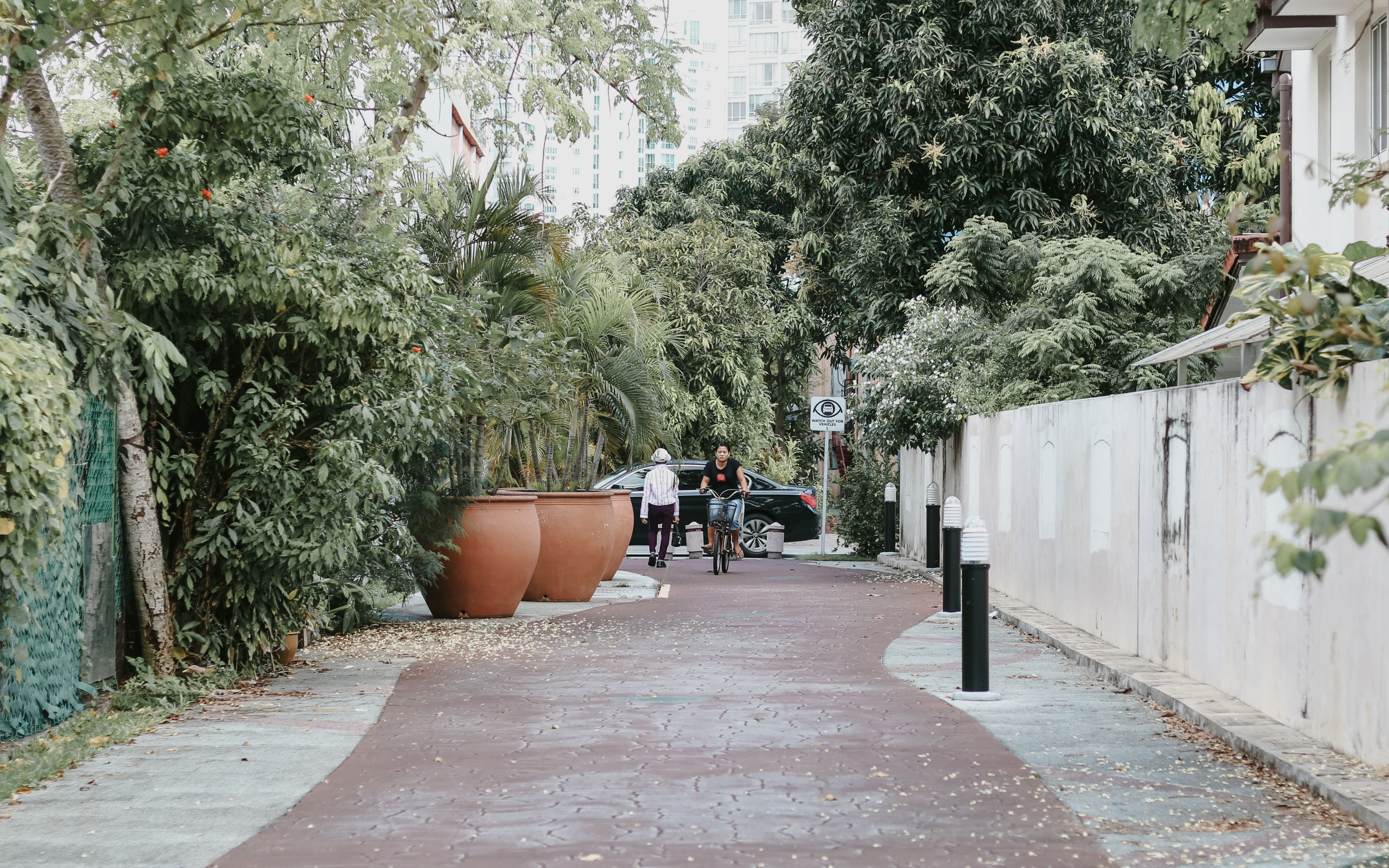 A new command I give you: Love one another. As I have loved you, so you must love one another. By this everyone will know that you are my disciples, if you love one another. (John 13:34-35)
Whoever is kind to the poor lends to the Lord, and he will reward them for what they have done. (Proverbs 19:17)
He has shown you, O mortal, what is good. And what does the Lord require of you? To act justly and to love mercy and to walk humbly with your God. (Micah 6:8)
We love because he first loved us. (1 John 4:19)
Love the Lord your God with all your heart and with all your soul and with all your mind and with all your strength.' The second is this: 'Love your neighbour as yourself.' There is no commandment greater than these. (Mark 12:30-31)
---