Written by: Amanda Teo (Photos by: Kimberly Rachel Yang & Jonathan from Bittersweet)
My transition to wifehood
There are people who love routines and those who are always on the lookout for the new. I'm the latter. While I love change, I wasn't quite ready to confront the changes that took place within me as I was about to get married.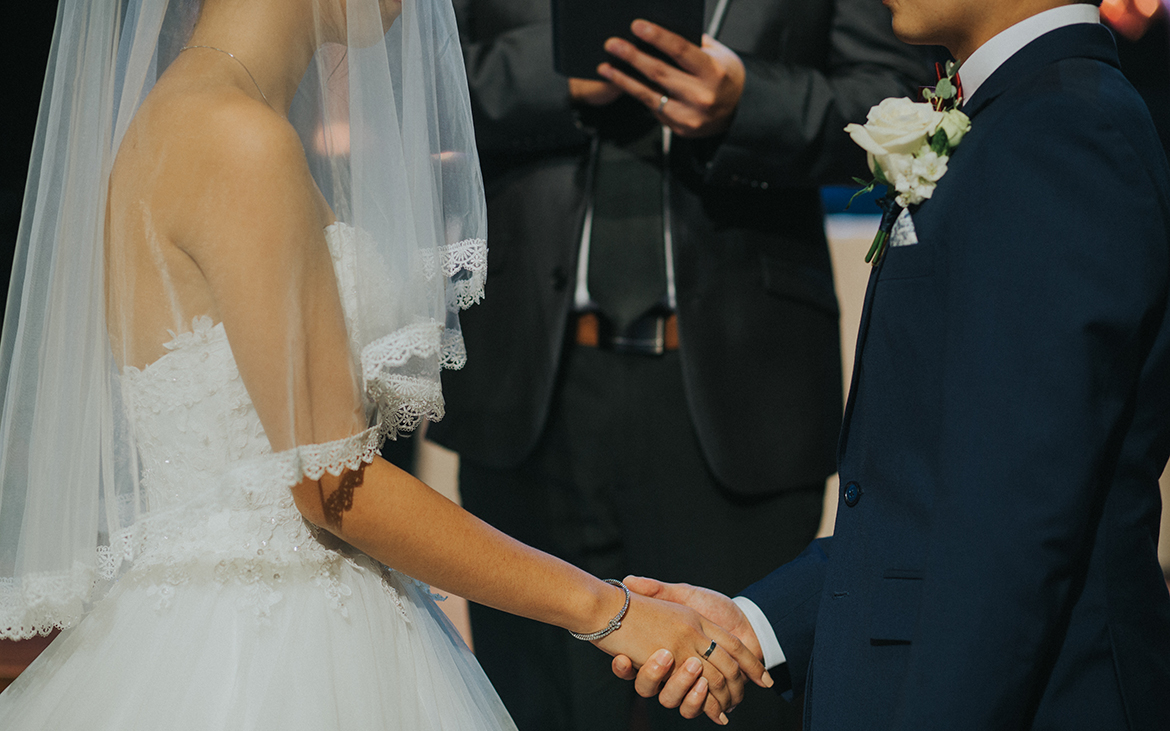 In the months leading up to the day I said "I do," my schedule was packed with planning for the ceremony and settling housing issues with my fiancé, such that my weekly routine of suppers and coffee dates with friends were taken over by bridal studio visits, house viewings, and the infinite things on our to-do list. I began to feel like I was losing quality time with friends, and the voice of condemnation soon punctuated my thoughts, accusing me of neglecting them.
Beyond the changes in schedule, I also found the Lord working in my speech and perspectives during this season. Perhaps with the influence of my partner, I stopped enjoying making snide and snarky jokes when with my friends, and I started to see the strength of simply remaining silent. Complaining about the busyness of life soon waned and I began to speak in a language of faith and praise in relation to life's circumstances. Challenges were also understood as opportunities to rise up and rely on the faithfulness of God.
As such, the way I shared my life with people began to change — it was focused on the good rather than the problems and frustrations. Amid this personal growth, the same voice of condemnation accused me for not "keeping it real" with my friends, and that I was simply putting a strong façade.
It was during this period that I kept hearing a nagging voice in my head, "Amanda, you've changed." It wasn't an encouraging whisper that I could revel in; instead it felt like a biting critique that only caused anxiety and self-doubt to build up within me. It rang louder and louder as the months went by, to the point that I felt like I did not know who I was anymore. Have I really lost sight of who I am in this crazy transition to marriage?
Truth is, I knew that I was changing. I did not like it because it seemed to draw me away from my friends. I began to resist these changes. In a worship service one day, I knelt before the Lord and cried out, "If change means losing my friends, then Lord, I don't want to change."
I wrestled hard with myself, until I felt the Lord pushing through my convoluted thoughts, "Amanda, change must be embraced for growth to happen. People who resist change do not grow. I'm growing and maturing you to become the wife you are called to be."
It shook me.
Beyond opening up to change, it dawned on me that the Lord was shaping and preparing me to assume the title of a wife. As I let God's words sink deeper into my heart, this truth surfaced: we must embrace change, otherwise we will fall short of the fullness of the season God is calling us into.
I don't want to fall short in this season of marriage. I want to be the best wife I can be; the wife that the Lord has called me to be. For that to happen, I had to grow into the role.
As I journeyed from singlehood into wifehood, these two lessons have been pivotal in my life:
The person I should prioritise most in my life is my husband.
Before turning to my family or closest friends, I would first run to him with the latest updates of my life and my desperate cries for help. I have learnt to give him the first say in our schedule, even if it means giving up an impromptu movie with friends to spend a quiet night resting at home because our schedule was already so packed. I need to constantly choose to stick by him and honour him by speaking well of him in public and private, even when others would pick on his weaknesses.
I also had to learn to grasp the concept of "leaving and cleaving," as shared in Genesis 2:24. I had to learn to prioritise the preferences and opinions of my husband, even over my own parents. A change of leadership over my life has taken place: as much as my parents will always be spiritual authorities over me, my husband is now the head of my household. When considering my career options or even home renovation ideas, I now first turn to discuss with my husband before consulting my parents. Even in the minutiae, like going along with my parents' spontaneous plans for dinner, I now have to first consider my partner's plans and preferences.
When two become one, we are partners on the same team.
I no longer live as I desire, but as we desire. The vision for my future isn't just about what I want to pursue, but about what we can pursue together. I had to change my approach in how I journey through life, from running alone to running side-by-side. It wasn't just about being the best "me" anymore; but about being the best "us."
An evident change took place when I felt the Lord calling me out of my ministry, to allow me to better support and run with his ministry. I am today choosing to be the woman behind this successful man.
Whilst growing up, I've been predisposed to build a little wall around my heart, especially in relation to my weaknesses and fears. As a wife, I've had to learn to live in full vulnerability and openness with him. If anyone is to know me the best, it should be my husband. We are now one, after all.
I'm learning not to hide away, even when my flaws were exposed, and to remain fully accountable to him about my life and decisions. I've had to embrace the change of living my life transparently with him, so that he will truly know me just as how I am before Christ.
In this marriage transition, I'm now experiencing the fruits of embracing the changes which came with it. The shifting of perspectives and preferences has allowed me to become more adaptable, patient, and loving with my husband. If I had resisted to alter my old lifestyle and habits, I would have found myself in greater conflicts with the man whom I have covenanted with. We both had to change and adapt to each other, as part of this "adulting" process.
Change is scary and we often find ourselves caught in a place of resistance to make adjustments. In such moments, we can keep to our comfort zones and cry out "I don't want to grow up so fast" or "I don't know if I'm ready for this". We can find ourselves stuck in a season that should be our past, when the Lord is actually calling us to grow forward.
If you find yourself in such a transition today — whether marriage, a job, ministry, or otherwise — may I urge you to fully embrace the change that comes with it. Personal growth tends to come with transformation. Walk bravely into all the Lord is calling you to; it isn't as frightening when it is Him who is carrying you through it.
---