Written by: Joseph Koh (Photo by: Zann Lee)
We've forgotten what it means to wait
As soon as I step onto the platform, the MRT train whizzes by. My entire body sinks with a sigh and my eyes immediately dart to the screen: three minutes. Standing in line, lightly sweating, it takes a grand total of ten seconds before my mind starts to feel restless; like a reflex action, my smartphone is whipped out of the pocket, ready to entertain.
We're no longer used to waiting.
I still vividly remember the times when I was younger: it was perfectly normal for the next MRT train to take 5-7 minutes to arrive. While the trains are much more frequent today, we remain as dissatisfied and annoyed as ever.
The act of waiting in our lives encompasses a wide spectrum: two minutes for the toaster to melt a cheese sandwich into slippery, savoury goodness; three working days for a handwritten card to reach the recipient; nine months to usher a child into creation; four years for the BTO flat to be (finally) ready.
As I straddle between the blurred lines of adolescence and adulthood, I've come to see how this intolerance for waiting — from the minute to the major — has percolated into my spiritual life. The adverse effects of modernity and technology have not only altered my interactions with others, but with my Heavenly Father.
My frail flesh wrenches for instant answers to my prayers; tuning into God's voice is akin to instructing a child to keep still, when everything in you fidgets, hankering for your attention. The most disconcerting realisation for me has to do with my heart posture during times of worship: as soon as I attain a cathartic experience when encountering God, a switch is automatically flipped, and I ready myself to move on to the next activity.
If these tiny (and seemingly less inconsequential) moments have already pressed me into flashes of tension, what more the protracted seasons of waiting in my life? I've not taken kindly to "coerced" sojourns through the insufferable desert and undulating valleys, especially when there's no foreseeable end in sight.
A few years ago, I grasped the significance of waiting on God through a sobering stretch of my life. In my heady days as a young adult, I started a new ministry in my local church that only lasted a year. I had felt a nudge from God to create a new setup to fill a particular gap in the youth ministry, and a conviction for the youth was cast into my heart soon after, but there were numerous hurdles that still stood in the way. Lifting the fledging ministry off the ground was more arduous than I had envisioned.
Looking back, while the shutters of the ministry could still have gone down, I learnt that the ministry should have been managed less on my instinct and knowledge, and more according to God's blueprint. Instead of running on my personal experience, I could have sought His faultless direction in all things, in which I intentionally hushed my heart to understand what He had in mind.
Waiting is one of God's tools to shape us.
In our impatience, we have a tendency to make valiant attempts in managing God, desperately trying to fit Him — who is unconstrained by time and tide — within the confines of our selfish deadlines and desires. Ironically, waiting is one of the primary tools that God adopts to work in us. He puts us in places where we must hear from Him on what to do. Utilising the discomfort of silence, He reveals how we're not seeing rightly, in which we are required to look within and beyond our situation.
"They who wait for the Lord shall renew their strength." (Isaiah 40:31, ESV)
One of the multiple meanings of "wait" in this passage refers to us watching or taking notice. It is not a passive mode of action. When we pine for clarity or breakthrough, amid the quiet, we can choose to observe in our hearts what God is busy with, like an unseen worker who is discreetly preparing us for greater things. As we stand in between motive and motion, let us remember that God is not lackadaisical or indifferent.
The act of waiting wasn't foreign to the fathers of the Christian faith too, as exemplified in the stories of Joseph and Abraham. It took decades before Joseph grasped God's purpose for his time of slavery and imprisonment. Abraham "died in faith, not having received the things promised, but having seen them and greeted them from afar" (Hebrews 11:13).
Waiting may not necessarily be about the result itself but about who we become as a result. It teaches us how to unclench our fists and bends us into shape.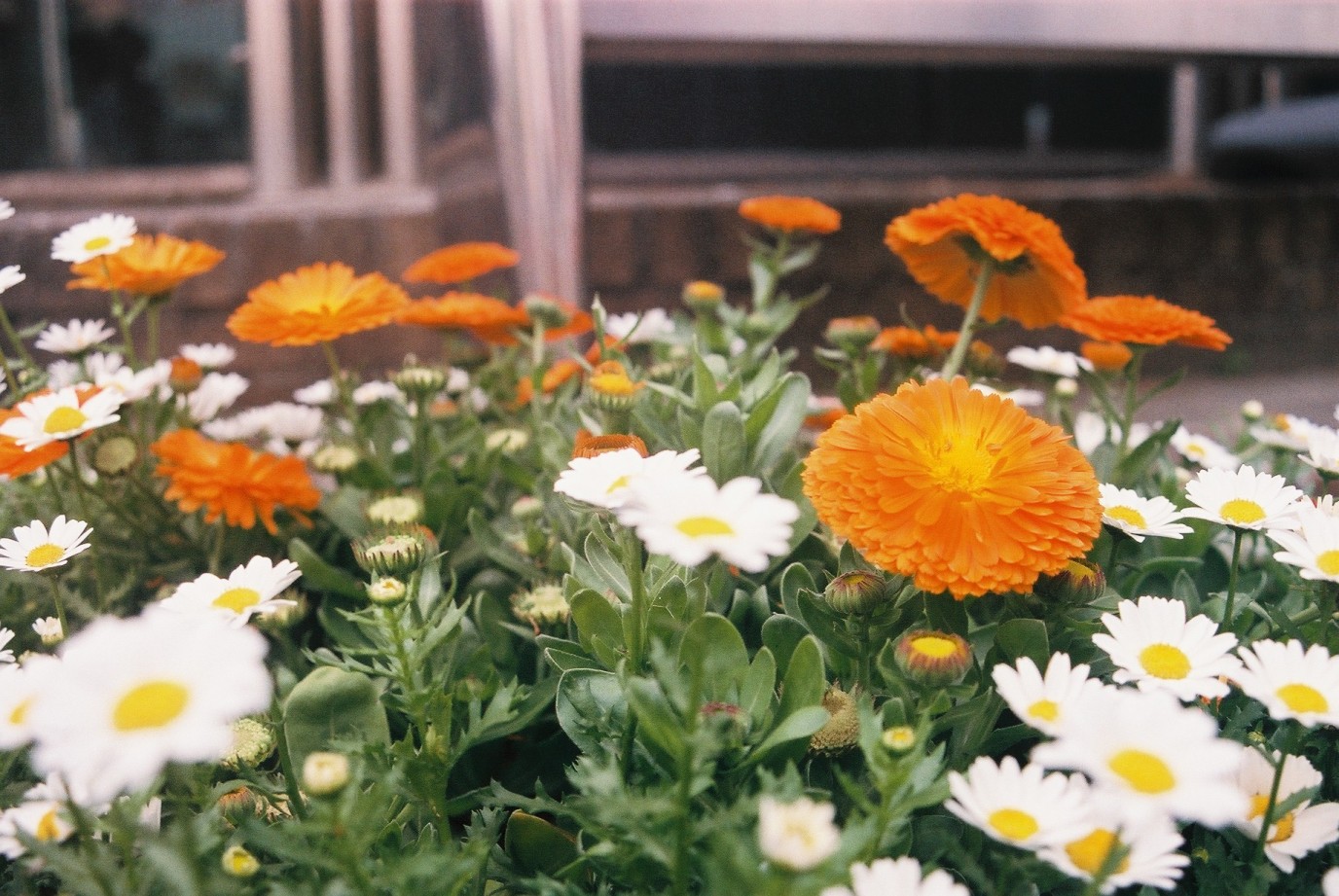 Waiting is an invitation to growth.
In sharp contrast to our Singaporean brand of efficiency and productivity, God uses botany metaphors to signify spiritual growth: the receptivity of our heart to God's word is like "soil" (Matthew 13) and the product of keeping in step with the Spirit is "fruit" (Galatians 5:22). In His economy, there are many things that must undergo a process — as with seeds, they involve sowing and seasons.
Living in an age of instant gratification, we easily lose sight that it requires laborious effort and time to build godly character. AW Tozer expounds on the perils of "Instant Christianity," which he defines as us, believers, "discharg[ing] our total obligation to our own souls by one act of faith, or at most by two, and be relieved thereafter of all anxiety about our spiritual condition." He posits that after accepting Christ into our heart, we think little of growing in Christ-likeness. All of us have a proclivity to shake the dust off our feet and conveniently step away from the narrow gate (Matthew 7:14).
When we find ourselves stuck in a rut of sustained waiting, we often find ourselves buried in a pit of self-pity. What if we were to think less of our situation, humble ourselves, and commit to this crucible of transformation? Waiting can be a doorway to spiritual growth.
More than unearthing the weeds in our heart — the very things we worship besides God — waiting gestures towards the fact that there are specific areas in our lives about to bear fruit, so long as we yield ourselves to Him.
During a nervous time of searching for my first job, this period of "no answers" proved to be a time of soul-searching, in which God corrected a few wrong beliefs and emphasised to me His vision for man's work. The fruit of delayed answers can be godly character.
In such times of anxiety, I've come to realise that I can choose to reel in my wandering heart and remind myself of who God is: "A perfect Father who does not withhold from us but withholds for us" (adapted from a Bill Johnson sermon). If He were to give us everything that we had asked for — wealth, success, influence — these very things could crush us. Our God is no sadist — He does not hide from us because it elicits some form of sick pleasure. He is more committed to our well-being than we can ever imagine.
If you have been in jitters and tatters due to the prolonged wait in your life, may you not be held ransom by silence today. Instead of groaning in bitterness, I pray that you'll trust in your Father's character, holding fast to Him who has gone before you (Deuteronomy 31:8) and who knows how to draw you out of the marrow of the night. As your heart claws out from the deep and crouches towards the light, it will surely come into full bloom.
---